Organic Cotton Jersey Bedding - White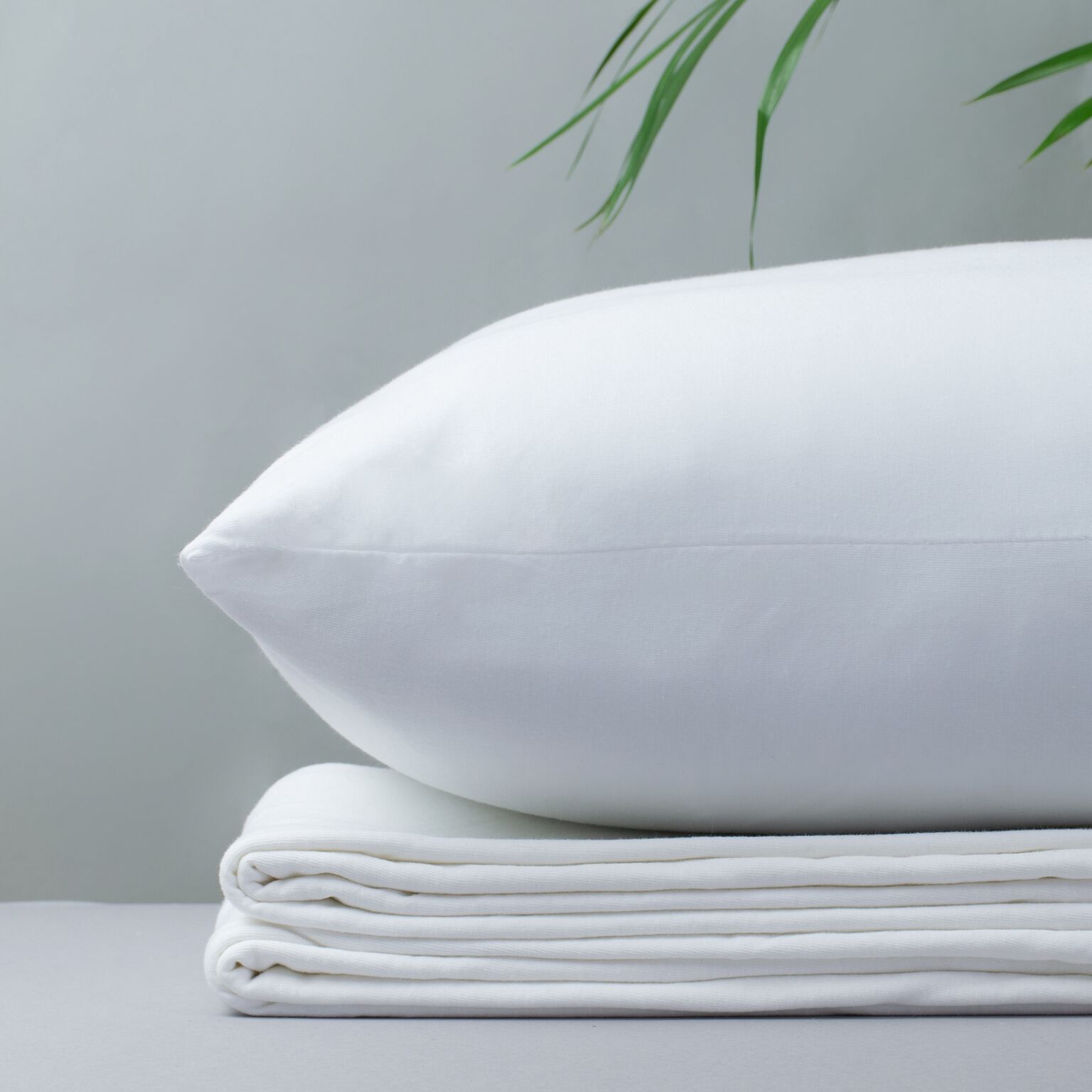 Organic Cotton Jersey Bedding - White
Wrap up warm in organic jersey bed linen. Jersey fabric is knitted rather than woven, which gives it a T-shirt like softness that is warmer than percale or sateen, making it the perfect ingredient for a cosy sleep environment during the Winter months.
Our jersey bedding is made of long-staple cotton grown organically in the Aegean region of Turkey, which is known for the high quality of its cotton. The fibres are sourced from an association of organic farms and are turned into bed linen at a factory that pays living wages.
Read about our trip to our Turkish supplier and some of the organic farms here.
FIBRES
* Organic cotton certified by GOTS (Global Organic Textile Standard)
* Long-staple fibre
FABRIC
* Made from yarns spun by machine at a GOTS-certified factory
* Knitted by machine at a GOTS-certified factory
FINISH
* Dyed using low-impact GOTS-approved dyes
* Stitched into bed linen at factory that pays living wages
* Duvet covers are fastened with brown buttons made from coconuts
ADDITIONAL INFO:
* All sets include one duvet cover, one fitted sheet and two pillow cases
* Pillow cases are in a classic housewife style
* For size details, click here.